Join the Fiber Revolution with Kinetic
DISCOVER YOUR IDEAL FIBER SPEED PLAN
Count on Kinetic to deliver a fiber internet experience your whole family will enjoy.
Get high-speed fiber internet up to 8000 Mbps when you choose Kinetic. The other providers are lag-luster in comparison.
Get next-level multi-gig internet speeds
Kinetic Fiber, where available, brings fiber speeds up to 8 Gigs. Get unlimited internet usage and no contracts so you can cancel at any time.
Better internet? You bet your access.
Kinetic will take your internet experience to levels you have never experienced before! Here are just a few of the features you will love when you sign up.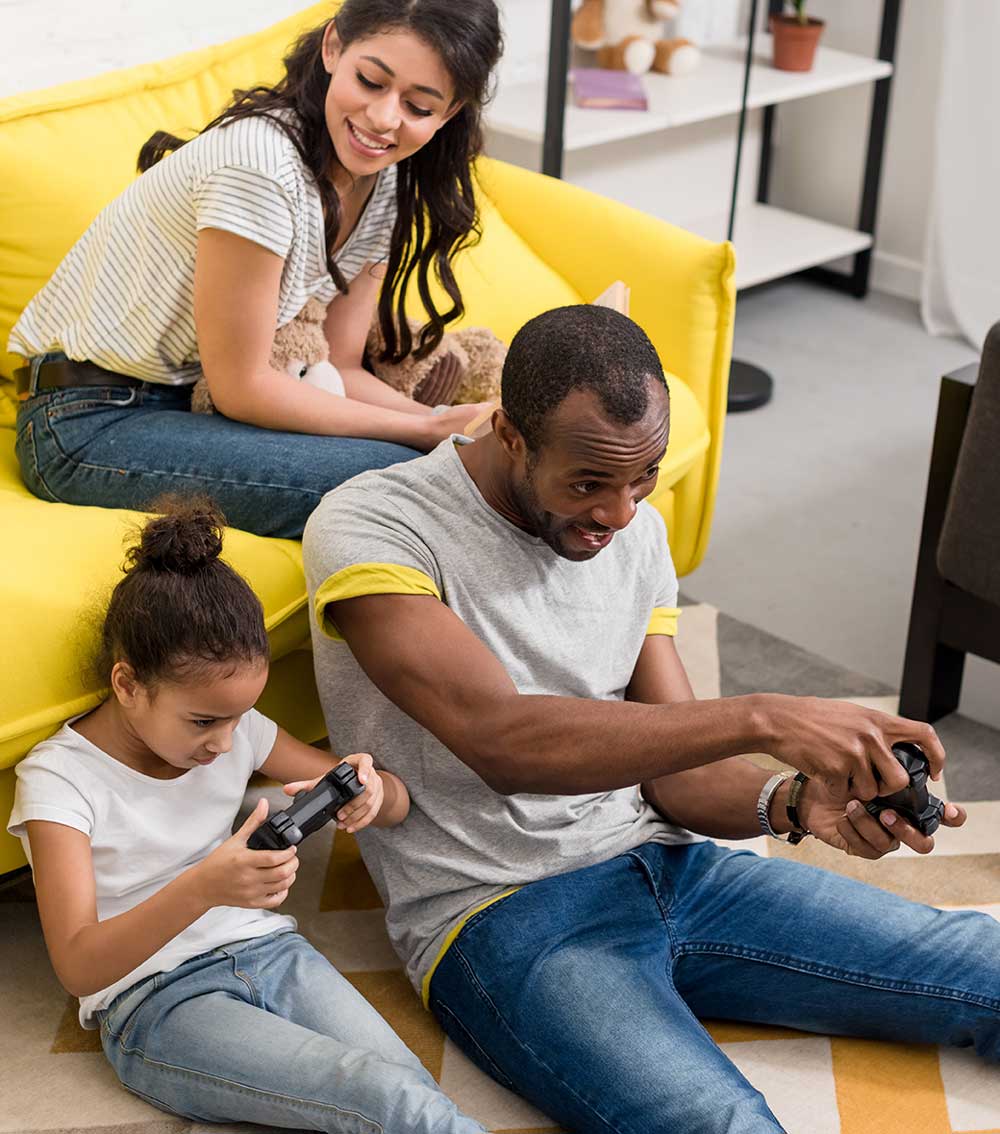 Save more with AutoPay discount
Sign up for AutoPay and receive a $10/mo. credit.*
Move faster than ever before
Work from home, learn at home, and do anything in your home with fast internet up to 8 Gbps.
Enjoy saying "no"
No data caps, no overage charges, no annual contracts, no worries. Sometimes "no" is a good thing.
Add home phone for more value
Add unlimited, nationwide Kinetic Voice to your Kinetic Internet plan for only $25 more.
Stay safe with Kinetic Secure
Get an online peace of mind by acquiring enhanced internet security with online protection and parental controls for three months free**
$200 Kinetic Reward Prepaid Mastercard***
Get one when you order now!
Limited-time offer: Gig speed for all
Blazing-fast and reliable Gig speed fiber internet for $39.99/mo. for 3 months with AutoPay†, plus:
No data caps or overages charges
No annual contracts
30-day money-back guarantee, cancel anytime
Call to order Kinetic
Ready to order Kinetic? Call 866-985-2383 to get started.
Let's Find Your Perfect Internet and TV Plan.
Compare, Buy and Save.
Frequently asked questions
Is Kinetic the same thing as Windstream?
Yes, Kinetic is Windstream's internet branding.
Does Kinetic Fiber have Gig service?
Kinetic's fastest available service is its Kinetic 8 Gig plan.
Does Kinetic provide unlimited data?
Yes, Kinetic plans come with unlimited data.
Is Kinetic Fiber good for gaming?
Yes, Kinetic Fiber is great for gaming thanks to its speeds up to 8 Gbps and unlimited data.
Does Kinetic have annual contracts?
Kinetic has no annual contracts. Customers pay month to month.
Where is Kinetic available?
Kinetic is currently available in the following states, but keep in mind that fiber availability is not yet in every Kinetic market: Alabama, Arkansas, Florida, Georgia, Iowa, Kentucky, Minnesota, Mississippi, Missouri, Nebraska, New Mexico, New York, North Carolina, Ohio, Oklahoma, Pennsylvania, South Carolina and Texas. To find availability in your zip code, use our availability checker above or call the phone number on this page.